SOCIAL BEHAVIOR, VERSUS HEALTH THAT ARE THE PRINCIPLES OF THE ALTFORSTERHOF. WHEN WE GET VISITORS FOR A PARTY, THE DOGS GET  LOTS OF  ATTENTIONS. SO IT BE SO IT MUST BE!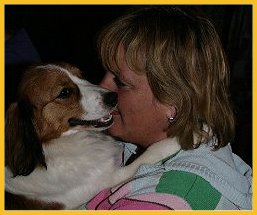 Health on  1 , beauty and character ion 2  and 3, that's our motto. All the people who come to visit are amazed that our dogs are very friendly. Visitors are jumped by dogs and thanks to this excellent character, people from around the world  visit us.
This resulted in the fact that Animal Planet has visited this year to make shoots for American television. Something to be proud.